What a week, aimirite? I've actually been saying that since approximately 1:00 Monday afternoon but, in all seriousness, it's been a rough one. In all honesty, it's been a rough year, but I am trying my absolute best to not let it get me down. My biggest takeaway from 2018 (so far, at least) is that it is okay to not be okay.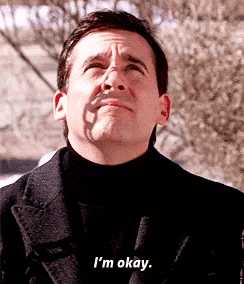 The unfortunate thing is that, as a Certified Adult™, you can't let periods of not being okay take over your life. And THAT, my friends, is hard. I would be a liar if I told you it was easy. I've been wondering/borderline stressing over what to post next because I don't have any great updates or advice to give. I'm still checking. I'm still picking. I'm still overwhelmed with anxiety to the point that I can't sleep. And me still doing all of these things that I am supposed to be working on NOT doing amplifies it and makes it even worse.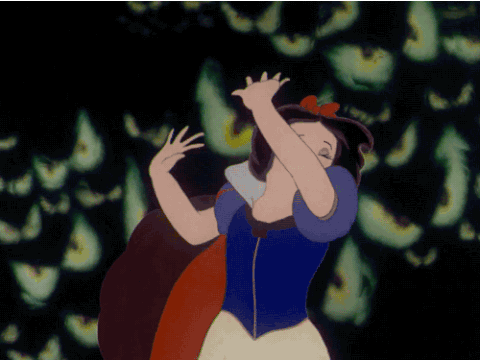 I met with the heavenly angel that is PG (my therapist) on Monday and, as per usual, she gave me some great advice. It's important that we have someone to help us through being not okay. This might seem like a glaringly obvious piece of advice but I tend to close myself off from the rest of the world when things go sideways (which has been almost all of 2018) and it is probably the worst thing I could do to try and help myself. I've lived this way for 28 years and it is not an easy habit to break. But it helps. If you can relate to me and/or The Grinch because your heart is an empty hole and you have garlic in your soul then I suggest giving the whole Let Someone Help You Feel Better thing a go.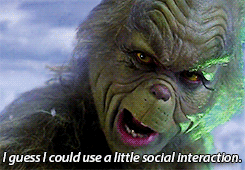 (I relate to The Grinch way too much, by the way. I knew that but I didn't KNOW that until I was looking up Grinch GIFs and had 10 different tabs open in Safari. I'll narrow it down to the most relatable ones and include them below.)
You're probably asking yourself, if you are even still reading, what the point of today's post is. The person who has been here for me the most is my husband Taylor. To try to keep things light and fun I asked him some questions. *In true Alaina fashion, I included some responses and explanations if I felt they were needed.*
When did you first notice the checking?
TK: I really started to notice when we moved into our current neighborhood [five years ago]. It seemed to get worse after Gail moved out. That's when I remember hearing you forcefully yanking on the door in the morning to make sure it was locked and constantly asking if the cats got out when we left.
Did you think it could be OCD or that I am just weird?
TK: Just weird. I knew you had anxiety issues but I never identified it as OCD.
AK: I am weird. But I also have OCD.
What were your thoughts when I was diagnosed with it?
TK: I was pretty indifferent. I was happy for you that you could have a title for it what was going on as well as a clear path to overcome your tendencies. That being said, I was super happy and proud of you for having to courage to talk to someone.
Have you noticed that there are times or situations where it gets worse?
TK: Absolutely. Anytime you are in a stressful situation. Anytime someone is talking to you about something that makes you uncomfortable. Anytime someone is talking to you directly even if it's a light-hearted conversation. If you feel attention is directly on you, you get to picking. If you are bored, you subconsciously start picking. Stress, discomfort, anxiety, boredom.
AK: So basically all of the things.
What is the most frustrating part of being married to someone with OCD?
TK: Not being able to use appliances like the dishwasher and dryer when I am leaving the house. Trying to turn on items around the house to find out they have been unplugged (hair dryer, lamps, toasters, etc.). Also, not being able to cook without being home. Sometime I would like to step away from the house while I am making stock or low simmering a large pot of something. Obviously, I would never leave something that is a quick cook. However, if I'm making something that simmers for hours, I would love to be able to run to the store.
AK: Never, ever going to happen.
Do you have any advice to give someone who's partner has or might have OCD?
TK: RUN! Jk ;). I love you to the stars and would not have you any other way. Just be patient and understanding. Don't enable. Not enabling can be more challenging than it sounds. In the past, I thought I was helping by ensuring the cats didn't get out or that everything was unplugged and the doors were locked. Come to find out, that is just another way for someone with OCD to "check". What I thought was helping, was, in fact, doing the opposite. It helps to understand the triggers and how your partner can work to adjust their response to those triggers. The more you understand OCD, the more you can help. Be supportive but also hold him/her accountable to bettering themselves. Also, work on bettering yourself. You should never place expectations on your partner that you wouldn't place on yourself. This holds true in any relationship whether or not your partner has OCD.
AK: The "to the stars part" started as me making fun of a scene from The Titanic. I felt the need to explain that since I hate having any feels (remember, empty heart/garlic soul?).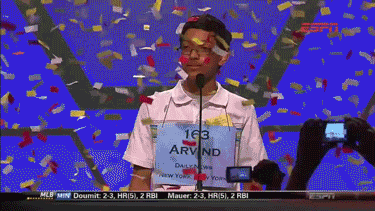 Do you have any advice on how to support someone with OCD?
TK: OCD is very similar to addiction. You are never cured. You are always in recovery. There is no quick fix. Love your partner and be supportive even if some of their actions drive you crazy. Know that it drives them crazy as well. As I mentioned before, understand the illness and process to better themselves so you don't enable. Look into yourself. If you want someone to better themselves, lead by example. Grow together. Don't come down on them if you feel like they aren't making progress. There is so much going on in your partner's brain that we never see or understand. There is a constant battle of emotions that is tearing your partner in 1,000 different direction and all we see is him/her running back upstairs to make sure the hairdryer is unplugged. If you get frustrated, try to talk to your partner when you are not heated. Your frustration causes him/her stress which begets more anxiety. This all leads to triggers for OCD tendencies. At the end of the day, you are in this together for better or worse.
AK: Alright, folks, if anyone wants to ask for some more advice from T please form an orderly line and understand that there is an upfront fee of $100.
So there you have it. You see what I mean? Find someone who is there for you and will help you. It's okay to not be okay.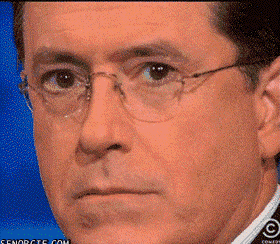 -A
---
As promised, here are some Reasons I May/May Not Be The Grinch