For my first blog post of 2019, I want to take a quick second to thank you all for your support. This project I started back in August to document my success and struggles with OCD morphed into a way for me to see how depression, which is something I wasn't really even aware I was struggling with, had pulled me down. Way down. When I create a picture in my head of where I was October through December of last year it looks exactly like the deepest, darkest parts of the ocean where the pressure is so intense that not much can survive aside from blobfish and the weird fish with the dangly light coming from their head (just did a quick Google search and discovered those are called angler fish and they truly are nightmare fuel, so proceed with caution…).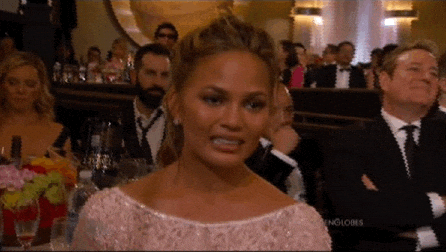 I have been in treatment (and recovery!) for depression for 43 days. There are still days where I struggle or don't feel like myself but when I think back to where I was just a few months ago I can feel a difference.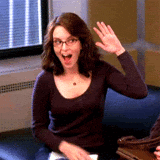 There are two big things I have learned over the past 43 days. The first is how many ways my depression was manifesting but I failed to see it as a warning sign. For example, I stopped cleaning the house, doing laundry, and caring about how I looked. I stopped finishing projects that I started, no matter how small they were. And I also kept telling myself that I was fine when I knew that I really wasn't. I didn't ask for help because I still kept telling myself I could get better on my own. This entire experience has really helped me. I urge anyone who might find themselves in a similar situation to take the first step (which I know is scary but if you already Googled an angler fish you can handle almost anything) and ask for help. The second thing, which may help anyone struggling with reaching out, is that there are free support groups for those who feel overwhelmed by their emotions and don't know what to do.
For anyone interested, I highly recommend Emotions Anonymous. It is a 12-step program based on the steps of Alcoholics Anonymous. For more information check out this link. To find an EA meeting near you, click here. You can also contact me if you have any questions about my experience with EA or the overall calamity I have experienced for the past 4 months. At this point, I am pretty much an open book.
Lastly, since this is technically a blog about OCD, I would like to report that I straightened my hair today for the first time in years. This is a pretty BFD (big forking deal) because the first thought that crept into my mind was that by straightening my hair instead of curling it something terrible was bound to happen. It could have been the lack of sleep that caused me not to care about the possibility of impending doom but I like to think it was because after 43 days I am finally feeling like myself.
-A
If you are struggling with your mental health and need someone to talk to please call the National Suicide Prevention Lifeline at 1-800-273-8255 or click here to start an online chat for free and confidential support. You can also contact the Crisis Text Line via SMS message at 741-741 for free crisis intervention. *please note that the numbers listed above are available resources to those in the United States*