Well, well, well what do you know? Looks like my blog about OCD is actually getting back to being a blog about OCD. Today's overshare (kidding, of course, seeing as how I do this willingly) is inspired by a post from my friend over at Yeah OCD.
I know the fears that fuel my anxiety (which turns into compulsive checking) are irrational. I know that. I know my front door is locked. I know I unplugged my curling iron. But what about the times where I didn't unplug the curling iron? Or I accidentally let one of the cats out? Or I didn't lock the door? Or check to make sure the burners on the stove were off? On the off chance one of my OCD fears becomes a reality, I don't just go back to starting over. I go further back as if I started a race a few seconds early and was forced to move my starting line back in return (and, for the record, I don't like participating in any event that involves a starting line).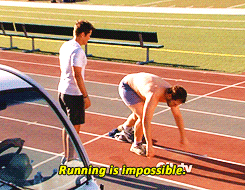 Having to start over AND start further behind is incredibly difficult. The OCD won and it uses every opportunity to remind me of it.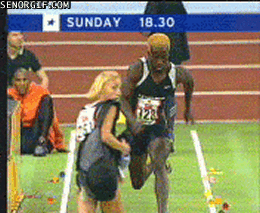 If I leave my curling iron on in the morning and discover it when I get home my first feeling isn't reassurance that the house is fine and everything ended up being okay. It is a complete guilt trip turned panic attack because I didn't check enough. Now, instead of checking 2 or 3 times before I can leave the house (and by that I mean leave the neighborhood because there have been many, many times where I turn around to go back and check before I've left the complex) I will check 4 or 5. And then, even after I am in the car, the OCD is in the back of my head reminding me about the time I left the curling iron on and plugged, even if it was years ago. There is no expiration date on these things, which I would argue is one of the hardest parts of living with OCD.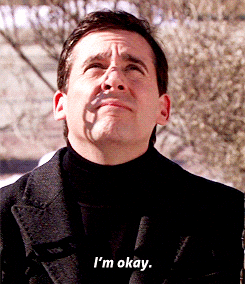 I actually left one of my cats out in 2011 and still, every time I leave the house will watch my feet as I open and close the door. Go back in and check to make sure she is in there. Look through the windows to see if she is still inside. It is a really, really crappy way to live. I know what I am doing is irrational but checking is the only thing that eases my anxiety. And if that doesn't help then I have a backup plan.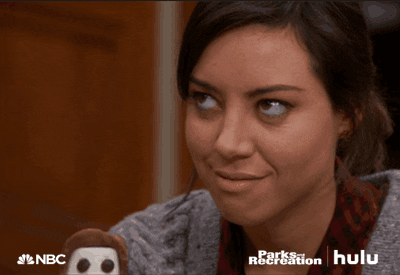 On a completely unrelated and much happier note, today is the day after Thanksgiving which means only one thing: ya girl is decorating for Christmas. Some people spend their post-Thanksgiving time waiting for hours in line surrounded by strangers (my literal nightmare) to possibly, but probably not likely, get a deal on a new TV.
But not me. I freakin' love decorating for Christmas. Come Friday my house will be filled with candles that smell like fresh cut Christmas trees, Elf and Christmas Vacation on repeat, and a custom holiday playlist that includes some of my favorite Christmas songs, such as this Hanson staple, anything from this album, and most definitely this 1994 classic.
-A