**WOW WOW WOW my post has taken a turn for the better since I started putting it together! I took a break from writing to write this intro because I just found a party planning guide on the International OCD Foundation's website and it DOES NOT disappoint!
TLDR: I'm using the Fundraising House Party Guide to plan a theoretical party to educate my friends and family on the intricacies of my OCD.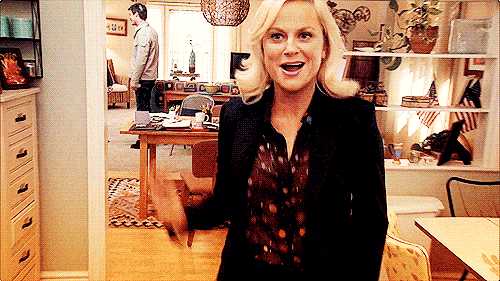 Happy OCD Awareness week! I feel weird using the word happy here because I'm pretty certain that I would be a lot happier if I wasn't dealing with OCD in the first place but… ¯\_(ツ)_/¯
As I predicted in last week's post, I didn't come up with anything fun or exciting this week. I did some research (took 5 minutes out of my lunch break to look at this website) to see get some inspiration. Unfortunately, my favorite one (host house party to raise funds) isn't an option given that it is 2:00 on a Tuesday so I opted for social media and hashtags. And because I am all about transparency I also included some of the pictures (I took a lot. A. LOT) that I normally wouldn't share because I look like such a dufus.
All super flattering pictures aside, I am really digging this OCD party planning guide. So much so that I am going to summarize it for all of you because it is #1 on my newly-created list of Things That Probably Don't Need to Exist but Do Anyway.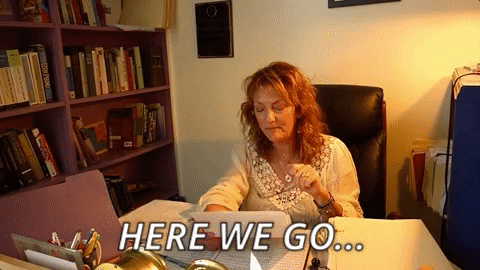 Step 1: How to Host a Fundraising House Party
Here we learn that house parties can come in many forms. Is this a freshman year of college-style party? Will there be a keg involved? Jungle juice? Perhaps your friends would really love one of those murder mystery clue dinners that you briefly interrupt to request a monetary donation. It's ok if you aren't sure because this guide goes above and beyond by giving some suggestions. Pool party on a hot day? Wine and cheese gathering at your home? Sign. Me. Up.
Step 2:  Steps to a Successful Fundraiser in Your Home
Two words: template invitations. Unless you want to be super OCD about the whole thing (see what I did there…) and create your own. Your invitation needs to mention that this party is a fundraiser and that there will be a presentation. Personally, I think I would take a different route and surprise all of my guests much like Michael does in the Dinner Party Episode. Consider including an envelope with your invitation (because instead of using an evite like the rest of human civilization you are sending it via dinosaur). Don't forget to mention that donations are tax deductible. We don't need the IRS asking why Susan tried to write off her $10 donation to the IOCDF. Last, but certainly not least, is to call and harass any guest who hasn't sent an RSVP to let them know that their delivery dino is hoarding mail. As an added bonus, you can include your story on the invitation so that your guests know the ways OCD has impacted your life but also that you aren't trying to scam them out of $10.
Page 5 shows the benefits of using Facebook, evites, and even Twitter (probably need to make this the first suggestion and not mailing a paper invite, my dudes. Also, why is the word 'even' in front of Twitter?) to help boost party attendance. For example, you can message a handful of your closest friends about your party so that it can get lost in a sea of Candy Crush invites and chain letters telling them to post the color of their bra to confuse all the men in social media land. One of my favorite tidbits is you can also "tweet" about it to your Twitter followers because anything with unnecessary quotation marks takes the sketch level to 11.
Step 3: Get That Money, Honey
First things first, make your guests put their name on a sign-in sheet when they arrive. That is a foolproof way to make sure they attend any future parties you throw. Have everyone crowd around you while you kill the party vibe by sharing your personal story about living with OCD. Once you've dug up enough anxiety by oversharing to all of your friends, have a respected and well-spoken member of the gathering (well, that eliminates almost anyone I invite to my parties) "call on the guests to make a donation." What's better than a guilt trip to donate money to a cause? Doing so in front of a group.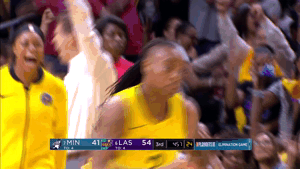 Okay, I am sold. Let's do the damn thing. 
Friends, please keep an eye out for my invitation. Though bear in mind that it might be a while until it arrives because I'll be Fred Flinstoning these bad boys to ya'll on evenings and weekends since I work full time.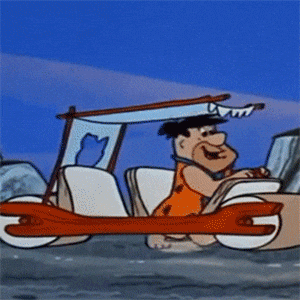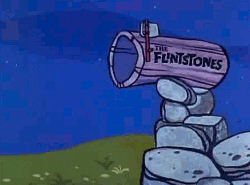 -A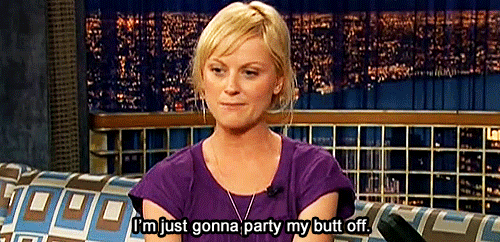 *I know you all love my quick wit and sarcasm, and since I recognize my quick wit and sarcasm can come across as just me being a jerk, I made a donation to the Pediatric Campaign 4 Hope. One of my biggest coping mechanisms, for better or for worse, is humor.*
If you are interested in donating to the Internation OCD Foundation, click here.
Thank you all for the overwhelming amount of support I have received since I started this blog.  It has been more helpful than I ever expected.