Sorry I took a hiatus last week, it's just that recently I have been lacking the motivation to do almost everything that is typically required of functioning humans. I'm just going through the motions, much like Squidward in the below GIF.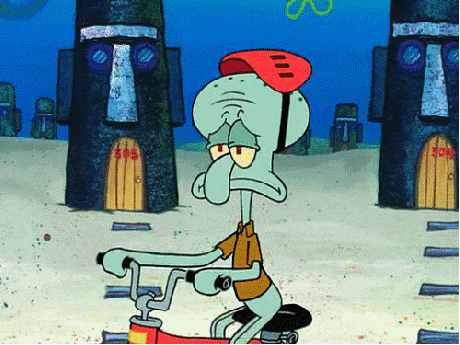 I'll bounce back though, I always do. Unlike most millennial females, I really loathe fall *gasp* because I also loathe winter and fall is basically just a preview of winter with its diminishing daylight hours and plummeting temperatures (except for it is still in the 80s here in Atlanta). I just keep reminding myself to listen to my own advice.
So, how am I coping? With my favorite go-to: picking. Bet you didn't see that coming!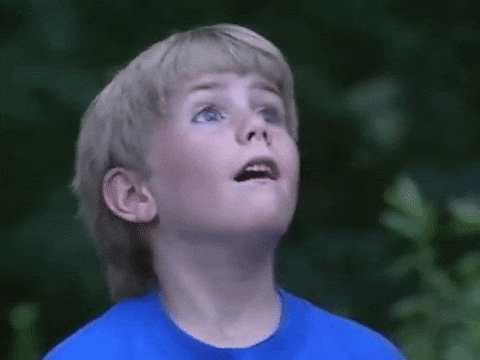 Actually, you probably did. Because quitting picking has been one of the hardest things I've ever attempted and, to be honest, it isn't going well (see below).
I have not been able to stop. The treatments I mentioned in my previous blog about picking have not worked. All hope is not lost though! One of my best friends, Drew, gave me an infinity cube fidget toy, which you can continuously fold in on itself, and it has helped tremendously. I keep it in my purse so I can grab it if I notice myself picking, which is about 99% of the time. I use it at my desk, sitting in traffic, hanging out and talking to people. I have zero reservations about using it in public because it has been such a help. Below is a candid picture of me using it to ease my anxiety while driving on the side of a mountain this past weekend (I am truly terrified of heights. I ended up crying twice on the side of that mountain).
A quick search on Amazon for 'infinity cube fidget toy' will give some options for those looking to give it a shot. It really has been the only thing that helps keep my fidgeting under control. I don't know the exact details of where mine is from or the cost but they are relatively affordable, especially if your picking is as bad as mine. I would recommend a metal one, similar to this because I think a plastic one wouldn't be as durable and I, personally, like the weight of mine.
There ya have it, folks! That's all I got, really, because I don't have the motivation to do much more.
-A